Apparel Software Solutions
Learn more about how our software has been built to meet your needs.
We know the Apparel and Fashion industry has unique requirements and that's why our Apparel Software Solutions have been tailored to meet the demands of this industry.

Fill out this form and we will contact you to schedule a demonstration suited to your needs:
–  ERP APPAREL SOFTWARE (ERP)
–  WAREHOUSE MANAGEMENT SYSTEMS (WMS)
–  E-COMMERCE APPAREL MANAGEMENT SOFTWARE (E-COM)
–  CUSTOMER RELATIONSHIP MANAGEMENT (CRM)
–  DECORATION SOFTWARE

–  ACCOUNTING SOFTWARE
FDM4 SOFTWARE SOLUTIONS FOR APPAREL & FASHION
At the foundation of the FDM4 Apparel Solution is our end-to-end ERP software which includes includes purchasing, manufacturing, sales order processing, financials, and more all designed for the Apparel Industry. The ERP then extends to a fully integrated browser-based WMS with touch screen RF scanning which ensures your inventory accuracy is 99.99%. The complete Apparel Suite also includes a CRM with sales history by style, color and size as well as solutions for B2B and B2C E-commerce that incorporate an Apparel Matrix grid for efficient ordering.
Don't worry if you don't need it all day one. Our fully integrated FDM4 Apparel Suite is modular which allows you to start out with the pieces that you need today and extend to additional module as you require them.
ERP or Enterprise Resource Planning Systems, are the fibers that hold most apparel businesses together behind the scenes.
Our Apparel Software for Manufacturers and Distributors differs from traditional ERP systems in that they are modular. Instead of starting from scratch for each client, our ERP systems for apparel suppliers retailers and manufacturers solve specific problems. They can also be used out of the box with standard options requring little to no customization and less time for implementation.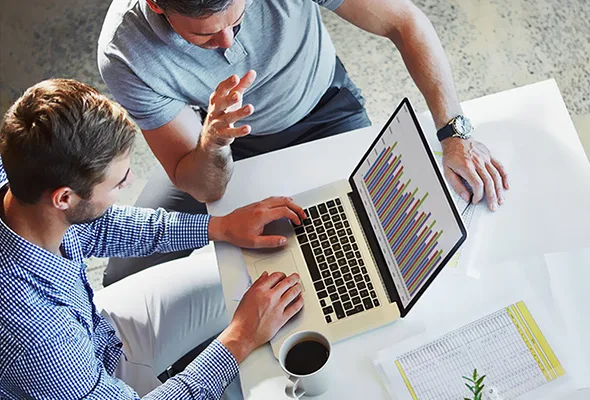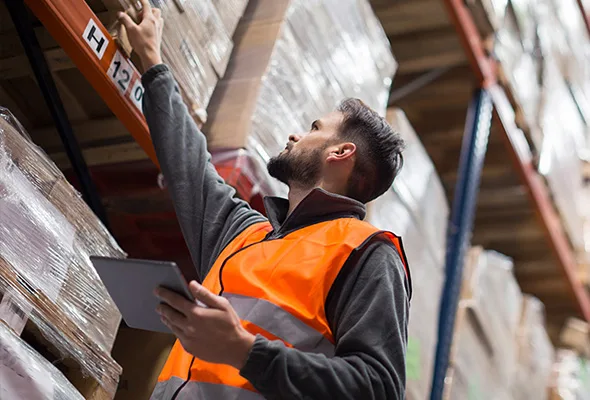 WAREHOUSE MANAGEMENT SYSTEMS
Our WMS solutions for the apparel industry are designed to reduce the complexity and confusion of traditional software add-ons and integrations with a full-service solution that integrates fully with our apparel ERP solutions. You can use our apparel manufacturing software to increase the accuracy of inventory, maximize warehouse space and fulfill orders rapidly and without errors while streamlining cycle counting.
E-COMMERCE APPAREL SOFTWARE
It's no longer enough to only have a website; Businesses now need to tailor their online stores to the unique needs of their consumers. With solutions for B2B and B2C E-commerce as well as personalized Group Stores – our robust e-commerce solutions will help you sell to businesses, consumers with the added ability of tailored online stores for teams, restaurants, hospitality and more.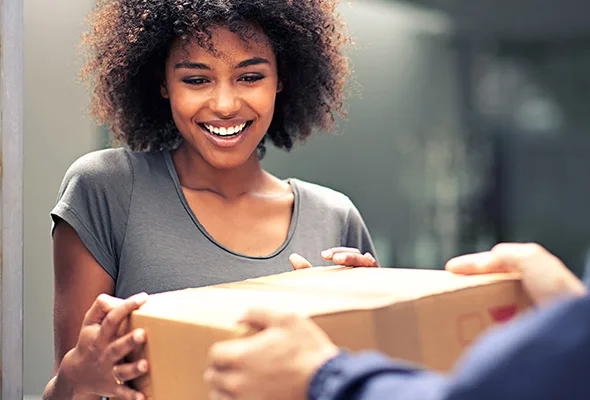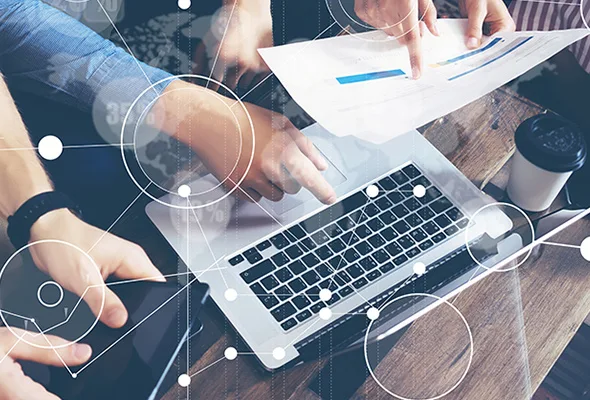 CUSTOMER RELATIONSHIP MANAGEMENT
Sales reps who work with proper CRM systems, on the other hand, are 65% more likely to reach sales quotas. In addition to tracking unlimited leads our CRM allows sales reps to tack orders, view order history and sales, and perform inventory look ups providing them with up to the minute information for their clients.
DECORATION APPAREL SOFTWARE
Apparel Decorators and Promotional Products Distributors face many unique business challenges that can cause stress for both staff and clients.  We have addressed these challenges by designing our decoration management software to simplify the the management of multiple decoration methods to the same order, and by creating a customizable workflow for your print shop that ensures design work is approved, scheduled, and delivered on time, so clients are happy with every order.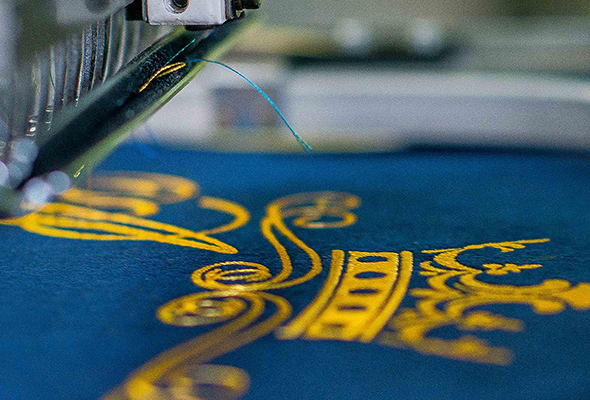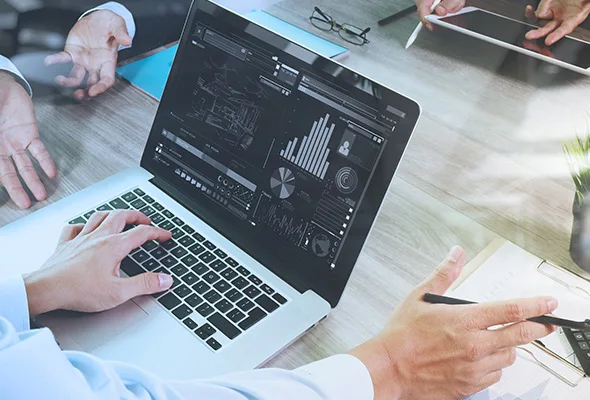 Our Accounting system integrates traditional accounting tools including the General Ledger, Accounts Payable/Receivable, Consolidations and more with the other ERP modules, eliminating manual data entry and sorting. This increases process efficiency and reduces human error. Transactions can be generated quickly and viewed in a summarized format by those who need it most.